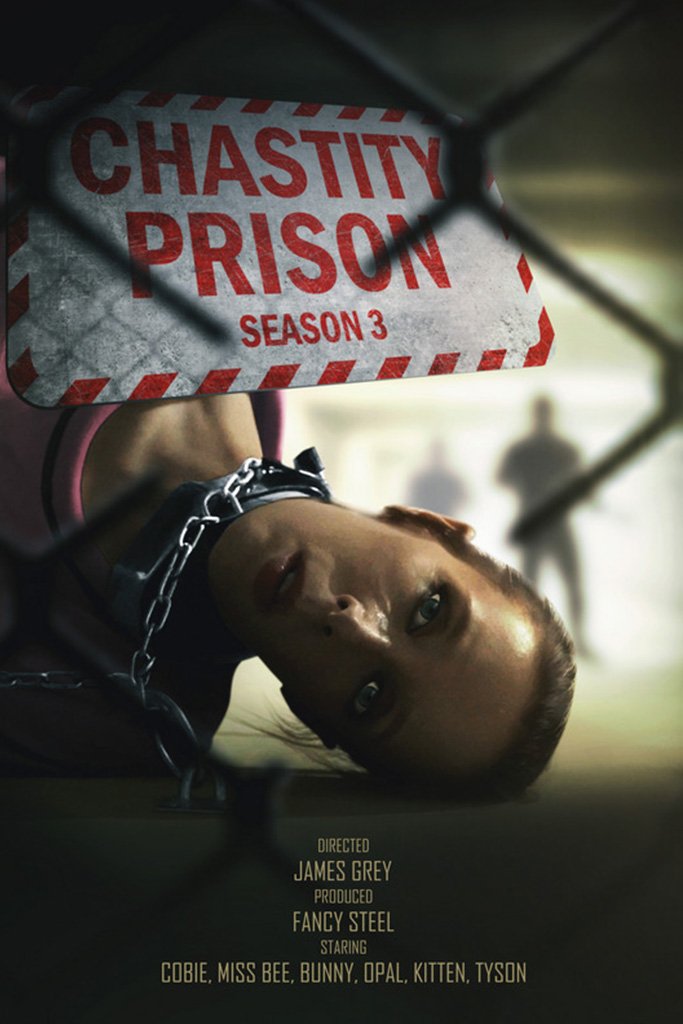 Chastity Prison - Season 3 - All Access Pass
Regular price
$49.00 AUD
/
Tax included.
---
In stock, ready to ship

Inventory on the way
Now Showing...'Chastity Prison 3 / All Access Pass'
   
About 'Chastity Prison' - Season 3
Staring Cobie, Miss Bee, Opal and Kitten. 'Chastity Prison 3' follows the fate of a group of girls and their male side kick, imprisoned for petty crimes and sentenced to a life of bondage and bizarre punishments. 
We have a new team of female guards headed by our sexy warden Miss Bee. with new inmates Opal and Kitten, we also are introducing our first male inmate to chastity prison. Plus Cobie is back with one of our favourite male guards. 
'Chastity Prison' explores the fantasies of objectification, female domination, Male domination, Steel bondage, chastity belts, bondage, discipline, cages and slave positions, Latex, inmate, prisoner and much more.  

The chastity prison universe crosses over fetishes and genres in a new exciting adult movie format.  

Episodes :  
1. 'I have a Cush on you' staring Opal; Miss Bee 16.40min

It started as a little kiss, just a crush between two young school girls. Now Opal is arrested and taken away to chastity prison. 

2. 'Re-Education' Staring Kitten; Miss Bee 14.10min

A simple photo landed Kitten in Chastity Prison, now kitten is sentenced, stripped naked and 'welcomed' to Chastity Prison...

3. 'It's a mans world' 10.20min 
Chastity Prison's first male inmate was involved in an illegal affair. Now, Chester Long finds himself at the peril of the warden and her guards. 
4. 'Super Max' staring Cobie; Bread n Bone; James Grey 24.00min 
Cobie is back, now locked up and housed in the maximum security Division. Follow her advanced training and never seen before chastity plug punishment.  
Bonus content Only available with season access pass. 
Cobie cage time 21.00min 
Our version of the 'B-side'...watch Cobie chained inside her punishment cage.
Scarlet 2016 chastity prison video 12.00min 
And further bonus content...never released Chastity Prison footage from 2016 staring Scarlet. 
Notes from the Director, James Grey.
This series bring me to the 3rd year of Chastity Prison themed videos. I must admit, I had considered retiring the genre to explore new work.  However, after receiving fan mail and viewer feedback asking for more, I realised there was a demand that hadn't yet been filled.  I began work on developing on new content for the Chastity Prison series.

Please download and support this industry so we can keep making fetish films.
Cheers, 
JG
Products are carefully wrapped and discretely packaged in plain boxes