Congratulations! You are now on the waiting list, please check your inbox for our confirmation email!
Cobie Cleaning brake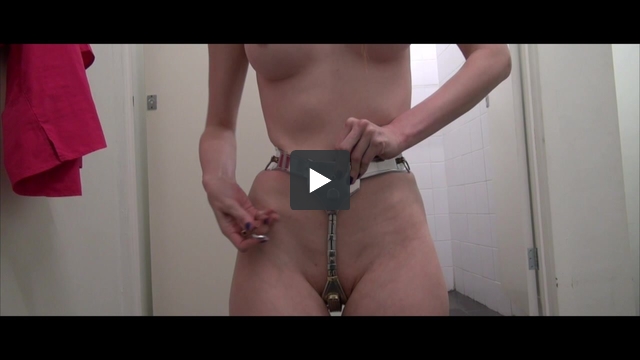 4:54 Min 1080HD Chastity belt fetish Video 
Instant file delivery 
Story line.
Cobie, a former teacher, was framed by two of her former students for sexual misconduct and will serve thirty years at the infamous "Chastity Prison." Already serving 8 months, Cobie is still not used to the warden locked around her waist, a chastity belt. Then again, no prisoner at Chastity Prison is used to having the Chastity Belt locked on them, the belt safely guarding their most private of places. The cleaning breaks are the only times where she is free of the belt's metal embrace. But she dares not touch herself, for fear of more punishments by the facility's establishment.