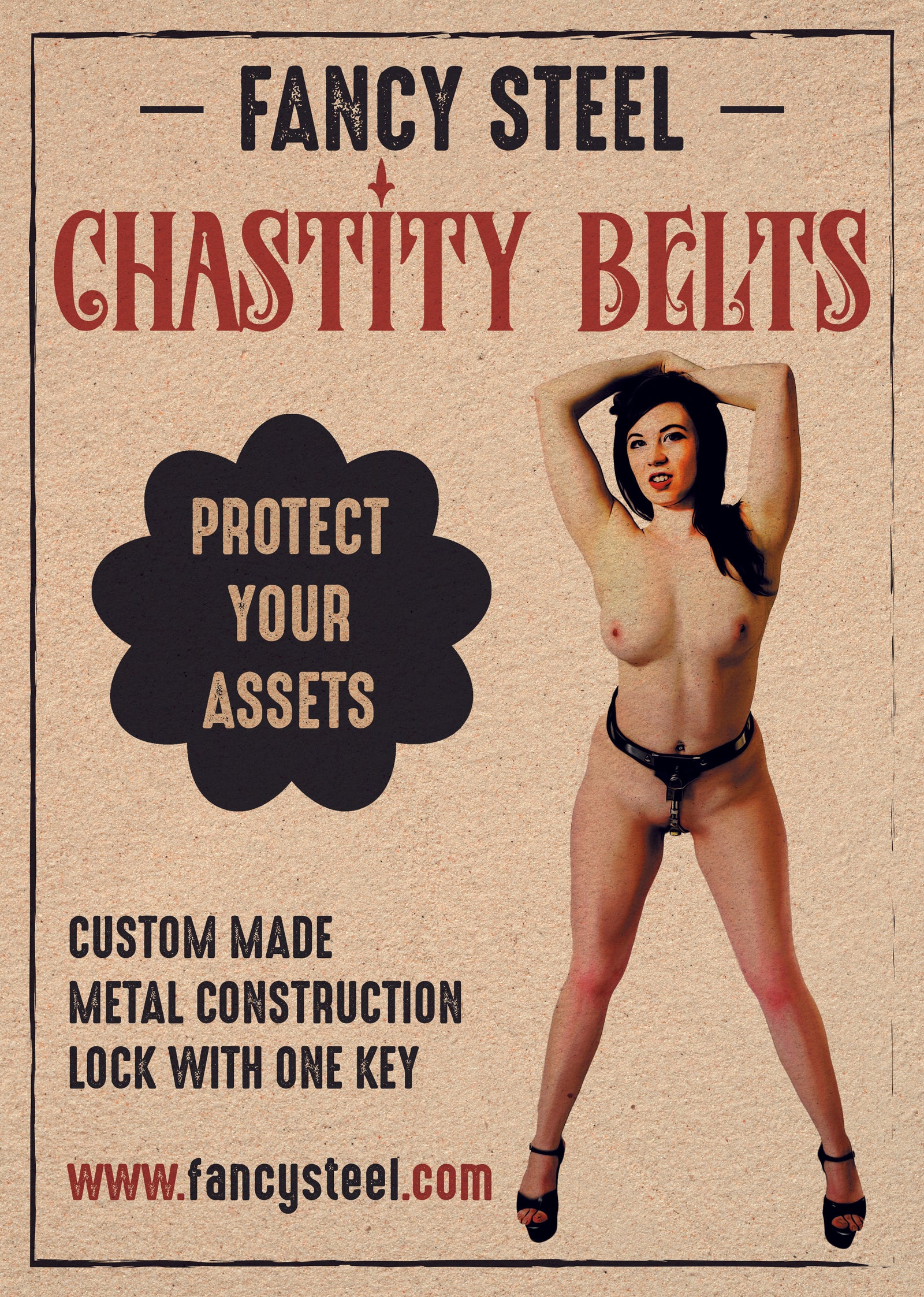 Hello everyone,
 I just wanted to update everyone regarding fabrication lead times moving forward heading into Christmas and the new year 2018.
 We have been receiving a massive amount of emails from anxious customers I just want to insure everyone we are not closing down or going anywhere.
Once we receive your order it's placed into a fabrication line and we work down the list this list has gotten really big over the last 12 months blowing out lead time to 3-4 months on some orders. Slim fit and Hybrid chastity belts we can batch up to finish faster but these often get stuck behind large orders I hope you can understand.
Leather orders and shock collars can be fulfilled faster.
I would just like give customers a little background on Fancy steel.
We are only a 2-person operation working around busy family life and full-time jobs working 7 days a week to finish many commitments.
We are so humbled by the popularity of our chastity belts and products this is very exciting but also brings many challenges.
I don't see anything stopping soon. Just with the volume of orders this leave us with no time to work on new products and requests for more videos.
 Why don't we have a massive factory Fancy steel belt sales are good but nothing that would suggest a factory team working around the clock to complete thousands of orders
The market is just not that large.
Fancy steel products are made with an artisan's touch of crafts man ship not turned out in the hundreds and thousands.
We are looking at alternatives on some components moving forward to save time on fabrication but don't want to compromise our product quality.
Emails I try and reply to all mail every day but sometimes things get missed and spending more time in the work shop takes priority. We are looking for an assistant at present to answer emails and help with online store duties if your living in Australia and up for the challenge drop us a line.
I would like to thank you all again and look forward to creating many exciting new kinky things.
 Kind regards,
Jay  
---